All about us:
The name Port Said is the name of a famous harbour and city in Egypt, Thanks to its strategic location on the Mediterranean sea and the Suez canal, it has been serving for a long time now as an important centre for the international trade from and to Egypt.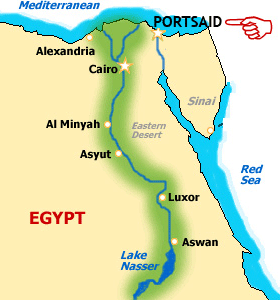 Our main speciality is the dehydrated onion products. Besides we have a big variety of good quality herbs and spices such as parsley, dill, basil, cumin, fennel and many more. Click here to get a list of our main products.

The most important concept in our purchase strategy is the quality of the product. We are very selective when we compare the product quality of different suppliers, but due to our broad experience and strong business relationships in Egypt and in other countries we can buy high quality products against very competitive prices.


Thanks to our good quality-price combination and our concept for the service approach we succeeded in building a very good name within a relativly short period of time. Although most of our customers are active in the meat and snack products industry, we also managed to deliver our products to the well known herbs and spices traders in The Netherlands and Belgium.

Through constantly delivering high quality products, being honest with our customers at all circumstances, we succeed in meeting customers'demands. We always strive for building long-term business relationships with our customers. We can always deliver the products to our clients from our stock positions. Our storage places are located in Liessel in The Netherlands.



Food safety: The food safety and hygiene is our primary concern that is why we have strong supervision upon our suppliers and perform audits regularly to control the whole production process. Through a very good system of tracking and tracing we can exactly trace the various components of every production run. Also all our business partners are certified for HACCP/BRC to guarantee high standards in food safety and hygiene of all our products.

All actions of the employees especially in the production area, are carried out according to standard procedures of the HACCP policy. Two very important issues of the HACCP policy are the glass control and metal detection. Glass is absolutely prohibited in all production areas. In case there are windows then they are all covered with special covers, just like all the lighting. Further all finished products go through a very precise metal detector for all metal types according to the HACCP requirements.

Mixing: Since 2002 we have been producing in The Netherlands many kinds of vegetable and spice mixes for different kinds of snacks. Bami and nasi vegetable mixes and spice mixes for meat snacks is our speciality in this field. The mixes can be produced according to standard recipes from the client or tailor made products as per the client's wish and taste. The mix factory complies with the highest requirements for food savety . The HACCP system was approved by the Food and Goods Autohority (VWA) in Rotterdam.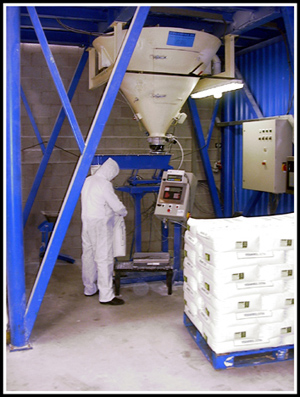 Sterilization: It is important for certain clients to have products with a very low bacteriological values. For those clients we can offer steam sterilized products with the guarantee and analysis certificates that the microbiological level is beneath the agreed levels. The steam sterilization of products takes place in professional and well trusted plants in Belgium and Germany.

If you have any questions or need more info please feel free to contact us. We will be glad to help you.